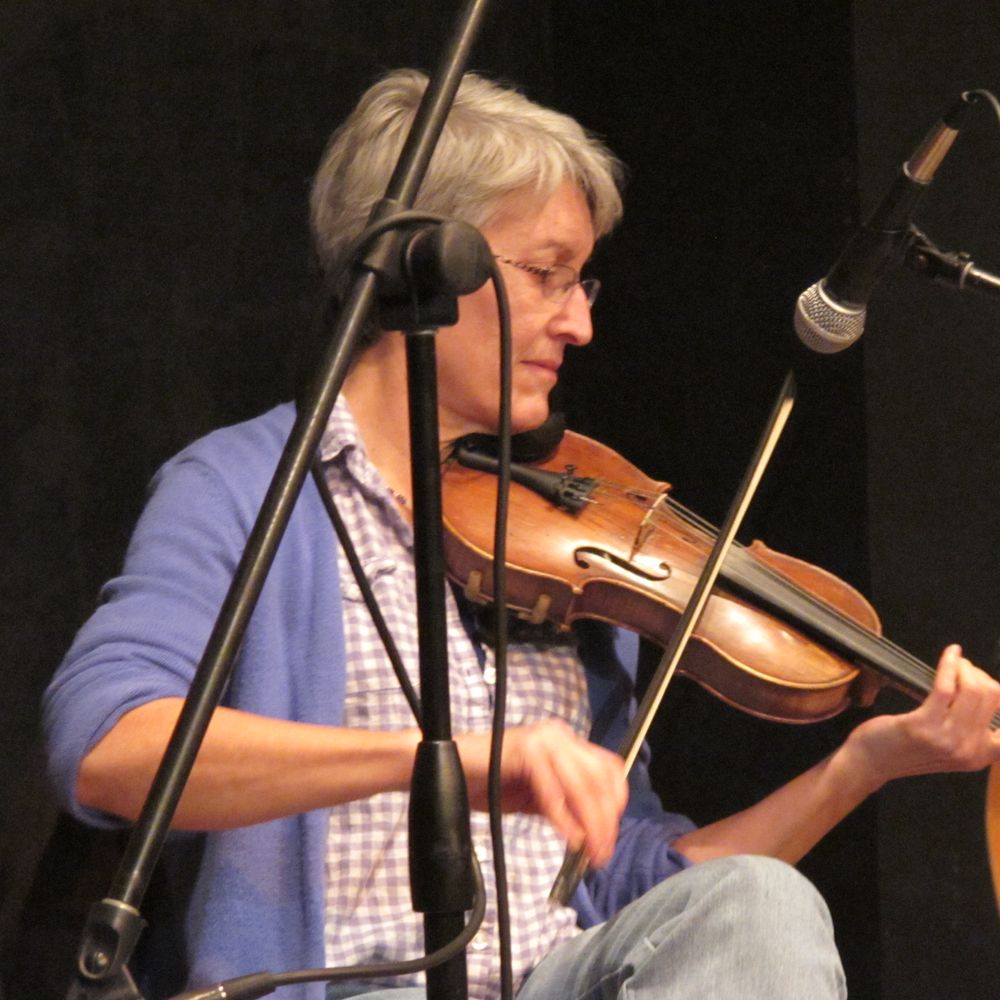 Barb Schmid, originally from MD, now lives in York County, PA. Having discovered old-time Appalachian music years ago, she started playing with the Baltimore Open Band (a truly "open" band, welcoming players at any level of musicianship), and attending music camps and festivals to learn more about playing the fiddle and learning fiddle tunes from different areas.
Old-time music, also known as square dance music, is the precursor to Bluegrass music. Before the advent of recording devices and radios, these tunes and songs were passed down through the generations in the oral tradition, and learned by ear. Nowdays, we have the benefit of recordings of old-time musicians who have now passed on, that are accessible for modern old-time players.
Barb sings and plays fiddle with Ladies in the Parlor. She also plays and sings in River Rhythm Ramblers, Strings on Wings (a duo with her husband, Todd Clewell), and in the Contra Rebels trio with Todd Clewell and Henry Koretzky.
Freya Qually is from the Gettysburg area and taught for thirty years at Penn State Mont Alto, where she established the studio art department. She is best known in the region for her oil portraits and landscapes, but since retiring she has been enjoying having more time to spend on other creative passions, especially playing old-time music. Although guitar is her forte, she also sings and plays a little mandolin, banjo and fiddle, among other instruments. In addition to being a member of Ladies in the Parlor, she plays in a couple of other old-time bands as well, The River Rhythm Ramblers and Mountain Laurel.  In years past, she was also a member of the South Mountain String Band and Clogged Up and Strung Out, which featured clog dancers along with the musicians. Although her tastes in music are eclectic, playing old-time is her special joy, not just for the music itself, but for the wonderful people in that community.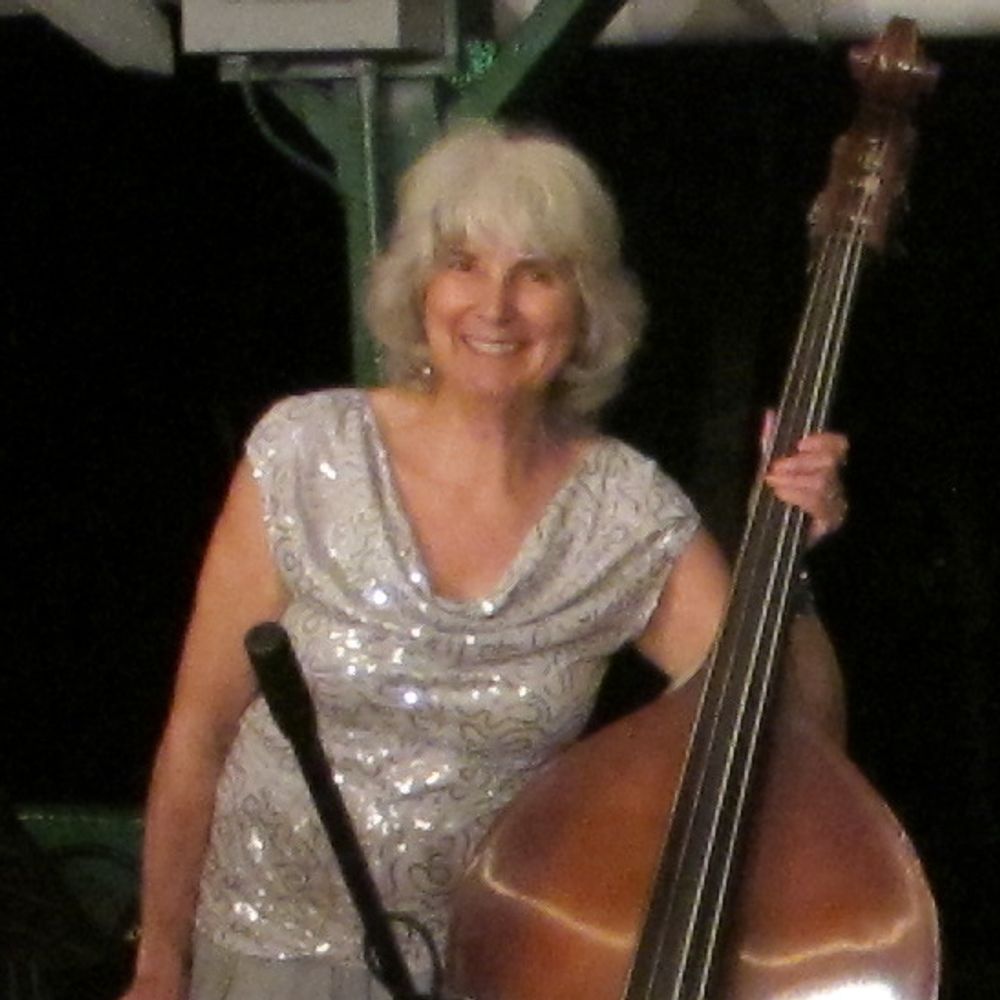 What happens when you come home from 6 weeks away and there's a bass in your living room? And you're not a musician! If you're Suzanne Gates, you fondle it and dust it for 7 years. Then you take classical lessons. You meet Todd Clewell of Contra Revels and your life is changed. Old time music with its steady rhythm and danceability becomes what you do.
Suzanne emerged as a solid rhythm player among her old time jam friends. Finding that the male-dominated scene was confining, she decided in 2003 to form an all-female band which is Ladies in the Parlor. The Ladies developed into a high-energy dance band who also perform for concerts, festivals, events and celebrations.
Suzanne raised three sons then took up bass when she retired from work as a Spanish instructor. Born in Pittsburgh, she grew up in the mountains of Somerset dancing to live bands in country barns.  Now she lives with her banjo-player husband in rural York County in a solar-powered house surrounded by gardens and acreage in conservation.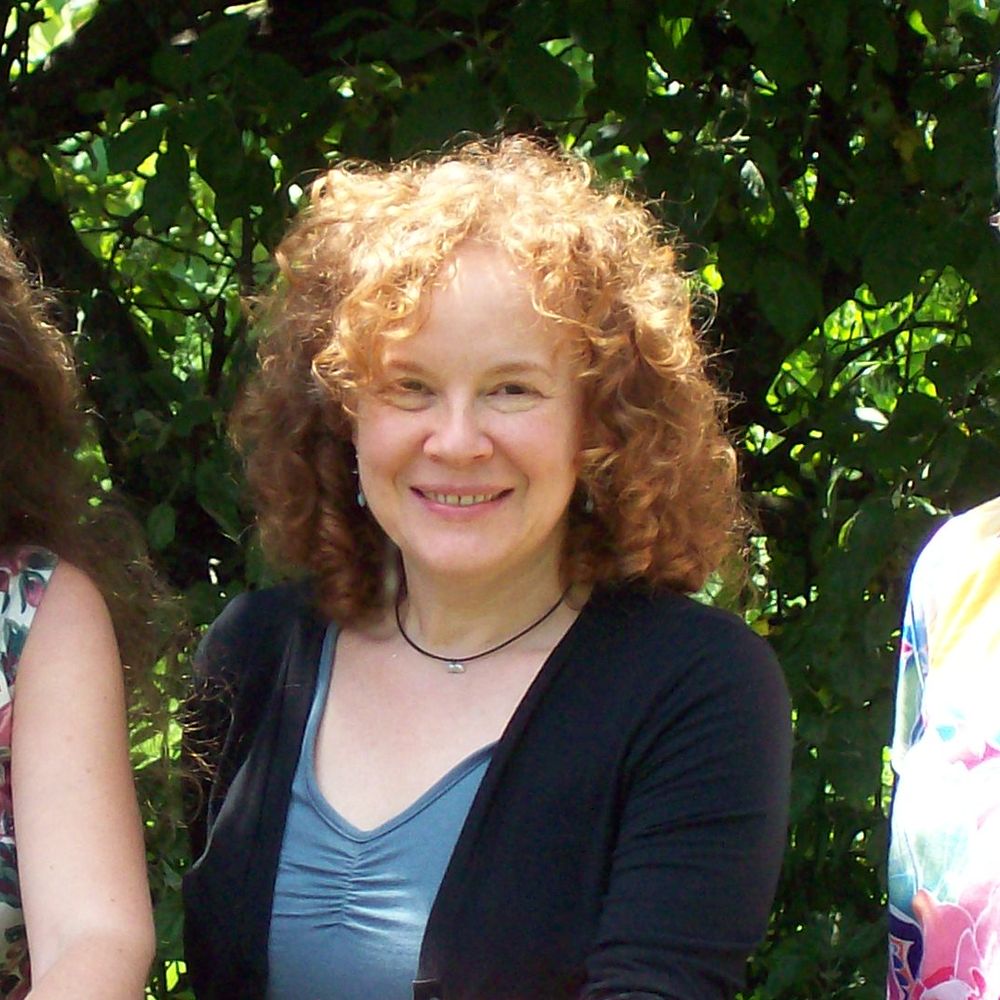 Sharon Sacks strayed into old time banjo after inheriting her grandfather's banjo ukulele. After hearing a friend play clawhammer banjo she got a real banjo. She loves the dynamic of fiddle and banjo, and the percussive qualities of the banjo. 
She plays Irish fiddle at local Irish sessions, and  plays Old Time and Irish music with the Oley Rollers trio.